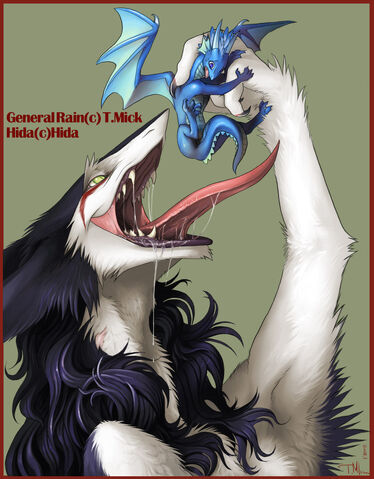 Rain Silves: Ooh, you look so good, i would peel your skin off beacuse i think your a child.
Hida: Hey!
Rain: *Slurp* my bellys gonna feel so good.
Hida: Let me go! i dont want to die by digestion!
Rain: Mmmm... come in!
Hida: Nooooooo!
after the swallowing
Rain: Fantastic! now all i have to do is digest!
Hida: I'm hot and itchy, and my skin is dissapearing.
(Rain digested her prey)
File history
Click on a date/time to view the file as it appeared at that time.
Metadata
Ad blocker interference detected!
Wikia is a free-to-use site that makes money from advertising. We have a modified experience for viewers using ad blockers

Wikia is not accessible if you've made further modifications. Remove the custom ad blocker rule(s) and the page will load as expected.